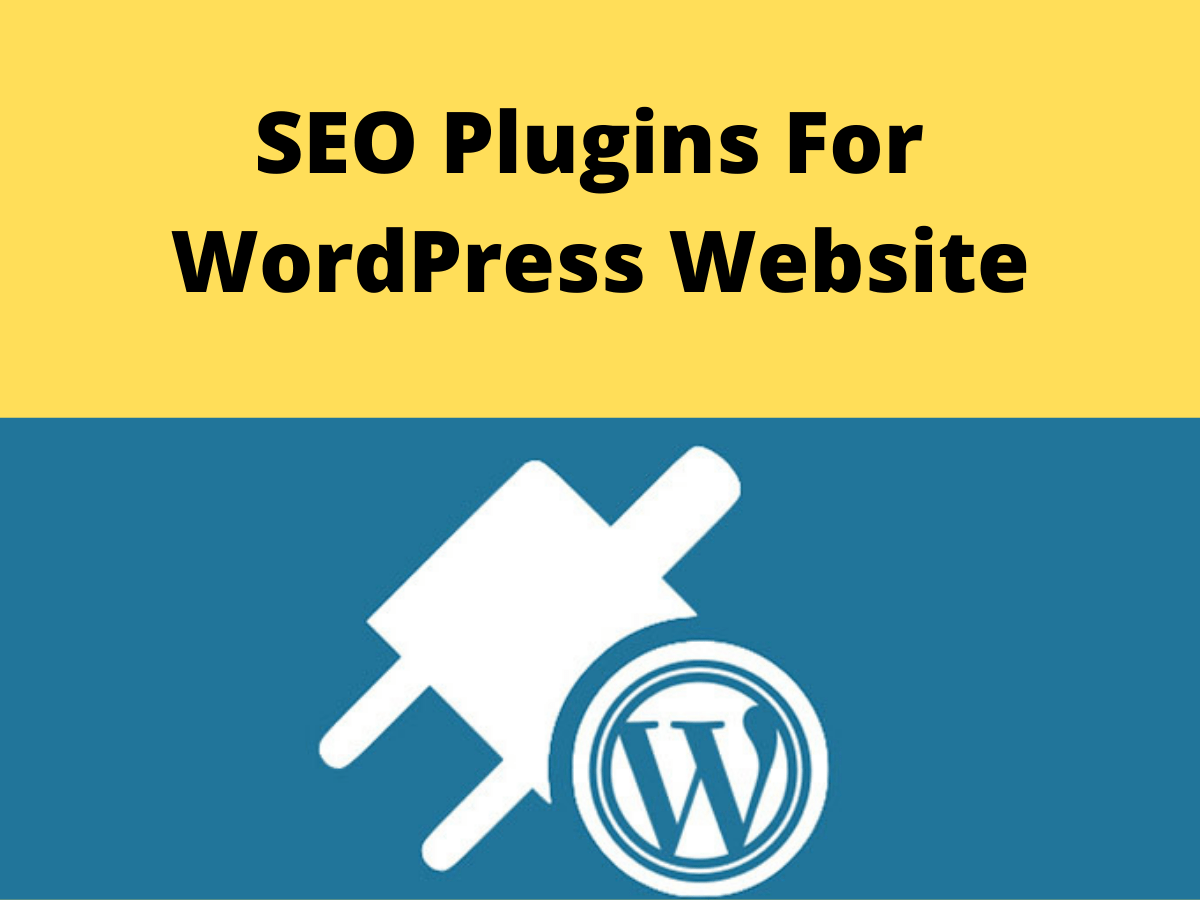 Best SEO Plugins For WordPress Websites
Search engines are the biggest source of traffic for websites. And SEO helps search engines find your website to increase the exposure of your site. In other words, it's essential you optimize your site for SEO to get ahead of your competitors and grow your business. Because of that many people tend to ask what are the best SEO plugins for WordPress websites. If you don't know the proper tools and usage of those tools, no matter how SEO friendly your site is, it won't get caught in Google.
In this article, you will know 4 of the best SEO plugins for wordpress website.
4 Best SEO Plugins for WordPress Website
Before starting, you should be aware of your budget. It's because there are some best free SEO plugins for WordPress likewise there are the best premium SEO plugins for WordPress too. You will learn everything in this article.
Yoast
It's impossible to exclude Yoast from the best SEO plugins for WordPress website list. Simple and powerful, the best SEO plugin currently. Even if you are not an SEO specialist, it makes your work easy and fast. You can add the SEO titles and descriptions of the post of your website using Yoast SEO easily. You can also use it to create an XML sitemap for your website content allowing for easy crawling. Some other good benefits of the Yoast plugins including but not limited to:
Import the SEO data for your previously used plugin.
Check optimization for a page for the targeted keyword.
Meta value for homepage and each post.
Check SEO optimization for content.
301 Redirecting is easy.
And more…
It's difficult to name all the SEO stuff you can do using Yoast; however, know that it's the first SEO tool you need for your WordPress website. Most people use the free version of the tool but there's also a paid version. You can try it and enjoy some of its premium features.
All in One SEO Pack
The All in One SEO pack is one of the most popular and best SEO plugins for WordPress websites currently. You can use this tool to improve the SEO of your site. One of the best parts about this plugin is that you can use some features the same as Yoast along with some extra features with it. The difference is, it's more customizable than Yoast, and some users like it for that reason. Some of its functions include but not limited to:
Automatic meta description generation.
User-friendly interfiendly interface with ease of use.
Block spamming bots
Easy setup.
Advanced canonical URL.
100% compatible with PHP 7.
And many more.
There's another good part about the All in One SEO Pack is that it's more affordable than Yoast; hence, it's considered one of the best premium SEO plugins for WordPress. Keep in mind, you can use only one SEO plugin so you can use it as an alternative to Yoast if you can't afford the paid version.
The SEO Framework
The SEO Framework is yet another great option on the internet for you. Although it falls short of some of the functionalities of Yoast and All in One SEO Pack, it's more lightweight and it's free. It shows you a color scale as to how to optimize the SEO for the posts of your website, making ranking in search engines easier.
If you are looking for a completely free SEO plugin with user-friendly usage for your WordPress website, The SEO Framework is the right tool for you.
Broken Link Checker
Broken links are one of the biggest reasons for the loss of traffic to a website. For example, if a visitor clicks a link and does not find the expected results, they'll not return to your site a second time. With the broken link checker the broken link gets fixed fast and easily. This plugin searches for broken links both externally and internally. If there is any broken link, it will tell you the HTTP status code making it easy to fix.
SEO for WordPress is the same as SEO for any other site. You can try out these 4 best SEO plugins for a WordPress website and check how they work out for you. There are many other SEO plugins, free or premium. If you need a starting point for your SEO, these 4 plugins will help you rank your WordPress site rank in search engines.